JACQUES
Art Direction, Brand Identity, Packaging, Website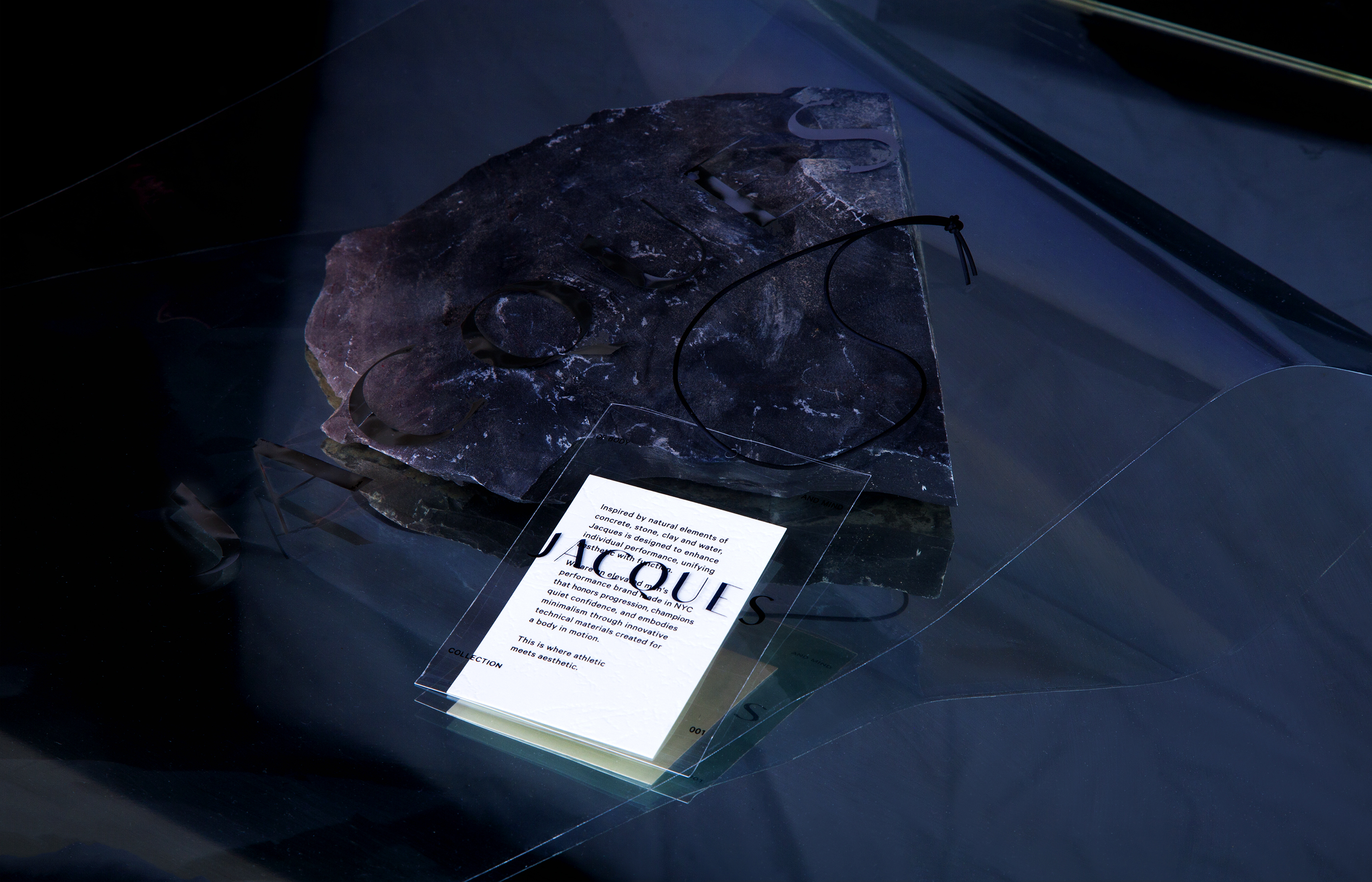 An elevated men's athletic wear brand made in NYC, Jacques champions minimalism and the spirit progression through innovative technical materials created for a body in motion.
The graphic system is designed to compliment and stay true to the subtlety and timelessness at the center of the brand's ethos, employing airy, minimal layouts meant to imbue quality, function and a sense quite confidence.
The Jacques campaign, inspired by active surfaces like concrete, stone and water, highlights movement and texture fusing natural elements with the unique nature of the garments.
Campaign photos by Sebastian Sabal Bruce, look book photos by Robert Lindholm, styling by Ahnna Lee, modeled by Louis Mayhew and website developed by Louis Walch.